National Spinning Company announces appointment to Board of Directors
Wednesday, June 1st, 2016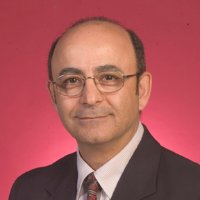 June 1, 2016.  Washington, NC and New York, NY.
National Spinning Co., Inc. is pleased to announce the election of Behnam Pourdeyhimi to its Board of Directors by unanimous consent at its recent quarterly meeting.
Dr. Pourdeyhimi is the Klopman Distinguished Professor of Textile Materials and the Associate Dean for Industry Research and Extension at North Carolina State University, where he also serves as Director of The Nonwovens Institute at North Carolina State University.  He received his Ph.D. from Leeds University in 1982 and has held former positions at Cornell University, the University of Maryland, and Georgia Tech.
Dr. Pourdeyhimi is well known and respected in the fields of textiles, fiber science, nonwovens, biomaterials, and more.  In addition to his own research and teaching, he has been a consultant to over 30 major research institutions and corporations.
In announcing Pourdeyhimi's election to National Spinning's board, Chairman James Chesnutt noted, "We could not be more excited to add Behnam to our board.  His input will be invaluable as we continue to expand our footprint in nonwovens and as our legacy yarn business evolves." Chesnutt added, "Behnam's breadth of experience and contacts will serve all our operating divisions well."
National Spinning, an employee-owned company based in North Carolina and founded in 1921, is best known as a yarn spinner and dyer, supplying yarn for apparel, home furnishings, consumer, protective, and industrial uses.  The Hampton Art subsidiary (Washington, NC) supplies wholesale consumer craft items including decorative rubber stamps, paper products, wood products, and glass beads.  The Carolina Nonwovens subsidiary (Maiden, NC) supplies air-laid and needled thermo-bonded pads and rolls for acoustic and thermal insulation, mattress components, and more. The corporate division leases commercial space in Washington, NC.
For further information, please contact info@natspin.com.