It All Starts With The Right Yarn
National Spinning Co., Inc. is a leading USA-based supplier of dyed and raw white (ecru) short staple and long staple spun yarns. In addition, we supply dyed filament yarns.
With roots in worsted wool spinning, we were particularly well-known for our high quality acrylic yarns for the 2nd half of the 20th century. In recent years, we have broadened our US manufacturing facilities and expanded our base of internationally-sourced raw materials. Currently, we offer a diverse yarn product line of specialty and commodity yarns for  both domestic and international customers.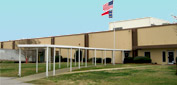 Since 1921, National Spinning has been making and distributing yarn in the USA. Local sourcing means unparalleled market responsiveness and a healthy US economy.
MORE >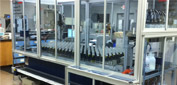 Our products include spun yarns (raw white, yarn-dyed, and fiber-dyed) and dyed filament yarns.
MORE >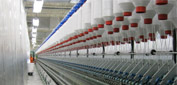 Click here to request information about yarn availability and pricing.
MORE >